Welcome to Transition Horsham!
Transition Horsham is a community group of local Horsham area residents who are concerned about the effects that climate change and other environmental and economic problems will have on our lives in the near and medium future. We support the ideas and practical solutions of the Transition Towns movement set up by Rob Hopkins in 2006 in Totnes, Devon, where people like us wanted to do something positive to build in flexibility and resilience to their community, so that we not only survive future changes, but thrive.
So Transition Horsham is all about building community networks, sharing and learning new skills. It is about cutting our carbon emissions through establishing new community based ways of producing energy and heating our houses efficiently, reducing our individual carbon footprint, recycling and reducing waste. It is about growing healthy local produce, encouraging local biodiversity through seed swaps, mending clothes and knitting, baking bread and making preserves, learning more through reading groups and film nights, having fun and travelling lightly.
We have a number of projects on the go, so look through the website, join us on Facebook, check out the events page, sign up to get notifications, and if you think there is something you could help with or want to start, then don't hesitate, come to an event and let us know. We look forward to getting to know you.
To find out more about the Transition idea, you can start here.
Is small the next big?
Transitioners - you might be interested in this recent broadcast on Radio 4 about the ideas of E.F Schumacher, of Small is beautiful fame.
"In this programme, Leo Johnson goes on a search to see if the ideas of E F Schumacher are working on the ground. Are they delivering on the pressing economic and social challenges confronting us?". The programme includes a short interview with Rob Hopkins.
Seventh Seedy Saturday Success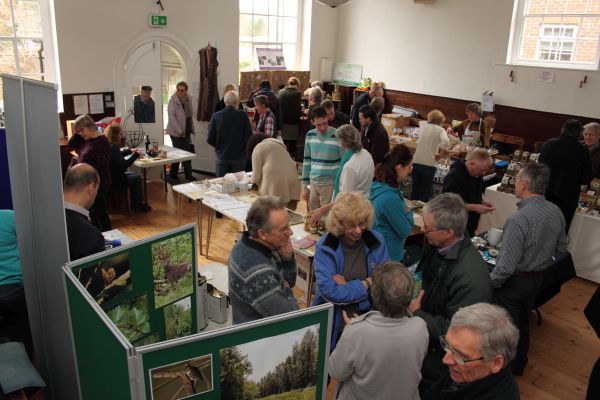 On Saturday the 20th February Transition Horsham held its 7th annual seed swap event known as Seedy Saturday. It began at 10.00am in the Friends Meeting House, Worthing Road, and in addition to the seed swap tables there was lovely back garden honey for sale. The very local Wimblehurst chocolates, in a special addition to their East Street shop, had a wonderful display of chocolate goodies. Next to them was the Flax Farm with delicious flapjacks and oils. We also had Fincalink, the online provider of small estate Spanish olive oil, well worth getting to know.
Seedy Saturday has always been keen to promote the green spaces of Horsham and we had representatives from Warnham Nature Reserve and Chesworth Farm, plus flyers for this year's popular Riverside Walk around Horsham on Saturday 16th July. Talking of diary dates, Jeanette Mercer was there publicising her Kinder Living event on the weekend of 2nd and 3rd July which aims to provide ideas and products for a more ecologically friendly lifestyle. Carrie Court from Green Living also had a stall with lovely upcycled garments, and jewellery, you should have seen her waistcoat made from old ties!
We were pleased to have back with us Dr Steve Millam from Brinsbury College explaining about his courses and delighted to chat to past students. The event was, however, focussed on seed swapping and gardening, so all the local horticultural societies were represented, as well as Horsham in Bloom. Seeds to swap were not as prolific as in previous years, perhaps due to the rather odd weather in 2015, but Transition Horsham is thinking of putting on a Seed Saving Workshop in the autumn to encourage Horsham gardeners to collect their seed for swapping next year. Watch this space for dates.
Horsham Seedy Saturday has always been a very friendly and enjoyable community event and this year was no exception, helped along by homemade bread and soup, lashings of delicious homemade cakes and a very desirable raffle.
Community Allotment Meeting
Saturday 4th February 12:30 - 13:30 at Friends Meeting House, Worthing Road, RH12 1SL (opposite Sainsburys).
Aim to plan this year's activities at the allotment.
Tea and coffee supplied but please bring sandwiches if you wish.
Transition Horsham AGM
Tuesday 31st January 8:00 pm at Friends Meeting House, Worthing Road, RH12 1SL (opposite Sainsburys).
Main points of agenda will be:
1. Review of Transition Horsham activities in 2016.
2. Soapbox by Rev Dr Maria Curtis - Green spirit.
3. Plans for 2017.
Please bring any photos you have of Transition Horsham activities in 2016. We would like to update our publicity.
Horsham Riverside Walk Improvements (HTCP)
Thank you to those who supported the Horsham Riverside Walk in the recent Aviva Community Fund competition. Although we gained just over 4,000 votes, they weren't quite sufficient. We are still determined to find the cash and carry out the work.
BioD/Ecover cleaning products
New products to purchase, or bring a bottle to refill. Other products include toilet and kitchen rolls.
First Saturday of the month, 10:30 am - 12:30 pm at Friends Meeting House, Worthing Road, RH12 1SL (opposite Sainsburys).
Seedy Saturday - Transition Horsham's annual seed swap event
Saturday February 18th, 2017, 10 am – 2 pm
Community Allotment
Ideal if you wish to have a go at growing your own vegetables but don't want to commit to taking on a full allotment. Located on the Chesworth allotment site at the end of Arun Way. Working parties take place 2 - 5 pm one Saturday each month. If you are interested in participating in the community allotment project, send an e-mail to allotment@transitionhorsham.org.uk.
If you would like to be informed about upcoming Transition Horsham events, you can join our mailing list by sending an e-mail to coordinator@transitionhorsham.org.uk. With the exception of the community allotment working parties, or where otherwise stated, all events take place at Friends Meeting House, Worthing Road, Horsham, RH12 1SL.
Further events in 2017 to be arranged on the last Tuesday of every month except August.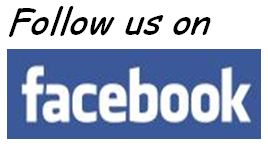 Projects & groups - click for more details
We are part of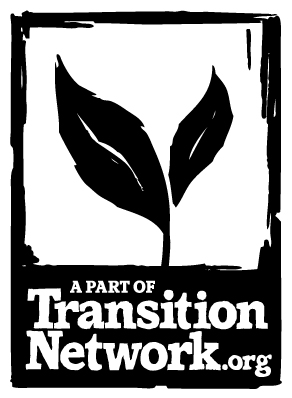 We work closely with
Horsham Organic Gardeners Society
and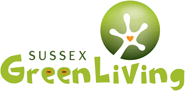 Other key links
Small ads
Permaculture fruit tree pruning specializing in mature trees. 07908 710 670
Horse manure, well rotted, 50p a sack, bring your own sacks. Phone 01403 732514