Welcome to Transition Horsham!
Transition Horsham is a community group of local Horsham area residents who are concerned about the effects that climate change and other environmental and economic problems will have on our lives in the near and medium future. We support the ideas and practical solutions of the Transition Towns movement set up by Rob Hopkins in 2006 in Totnes, Devon, where people like us wanted to do something positive to build in flexibility and resilience to their community, so that we not only survive future changes, but thrive.
So Transition Horsham is all about building community networks, sharing and learning new skills. It is about cutting our carbon emissions through establishing new community based ways of producing energy and heating our houses efficiently, reducing our individual carbon footprint, recycling and reducing waste. It is about growing healthy local produce, encouraging local biodiversity through seed swaps, mending clothes and knitting, baking bread and making preserves, learning more through reading groups and film nights, having fun and travelling lightly.
We have a number of projects on the go, so look through the website, join us on Facebook, check out the events page, sign up to get notifications, and if you think there is something you could help with or want to start, then don't hesitate, come to an event and let us know. We look forward to getting to know you.
To find out more about the Transition idea, you can start here.
Seedy Saturday 2015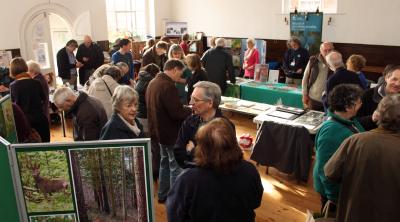 Saturday, 21st February saw the 6th Transition Horsham Seedy Saturday held in the Friends Meeting House.
There was early interest in the seeds available. Some people had collected seed from their gardens and allotments so that they could be swapped for others and some were free because they were past their sell-by date but still viable.
This year, the stalls around the seed tables were mainly focused on the local environment. The Wetlands and Wildlife Trust, Friends of Chesworth Farm and Friends of Warnham Local Nature Reserve presented material, including some stunning photographs, and attracted a lot of interest from visitors.
The Central Sussex Beekeepers Association had produced some wonderful honey, both clear and creamed, which people were able to taste and buy.
Horticultural societies were well-represented, with Southwater Horticultural Society, Horsham Horticultural Society, Horsham in Bloom, Horsham Organic Gardeners Society and, of course, the Transition Horsham Community Allotment, with information about the Open Day on April 18th.
Carrie Cort of Sussex Green Living was there with colourful material to encourage recycling. The Green Party had a stall as did Heather Glennie with beautiful and popular botanic painted cards. The raffle, soup, tea and cakes all went well.
It was a good, friendly event, but we could have done with more seeds to swap. There may be scope for Transition Horsham to set up a workshop in the autumn to encourage Horsham gardeners to save their seed. Watch this space!
Abridged from an article by Maggie Weir-Wilson which appeared in the West Sussex County Times on February 26th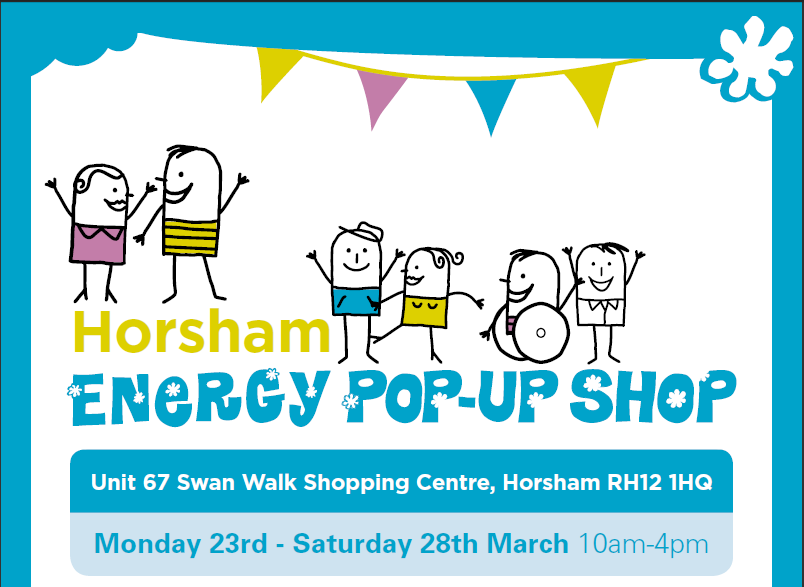 At the January Transition meeting James discussed a possible Pop Up shop for energy advice in Horsham via the connection through the Communities Energy South community groups across Sussex. Now here it is, in the next few days, March 23rd-28th - and Transition Horsham will have a stall there.
Can you publicise this by displaying or forwarding the poster? You may know how and what is involved with energy bill switching – but can you speak with friends neighbours to direct them to the event? And can you pop in too?
The team is also looking for volunteers to engage the people of Horsham in this event. There are some spare periods where any help – even if only for an hour or so - would be gratefully appreciated. If you can help or want any further information, contact James on jameswing@sustainables4u.co.uk or Tel No: 01273 491610 M: 07802 908022
Monthly meeting - Soapbox
Jane Apostolou will talk about the Riverside Walk Project and how the community can be involved.
Frances Haigh will give us an update on progress with the Neighbourhood Plan for the central unparished parts of the town and raise the possibility of a green project with Tanbridge School and other partners.
Jean Francis will be telling us about the Death Café that she runs.
8pm Tuesday, 31st March at the Horsham Friends' Meeting House, Worthing Road, Horsham RH12 1SL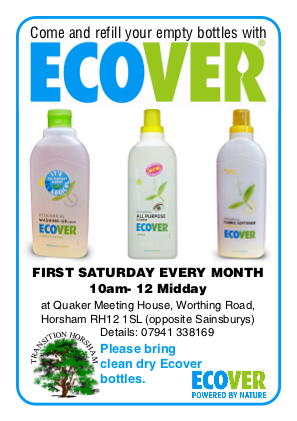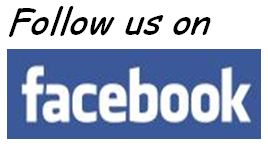 Projects & groups - click for more details
We are part of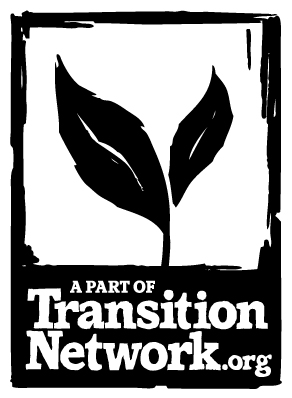 We work closely with
Horsham Organic Gardeners Society
and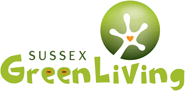 Other key links
Small ads
Permaculture fruit tree pruning specializing in mature trees. 07908 710 670
Horse manure, well rotted, 50p a sack, bring your own sacks. Phone 01403 732514